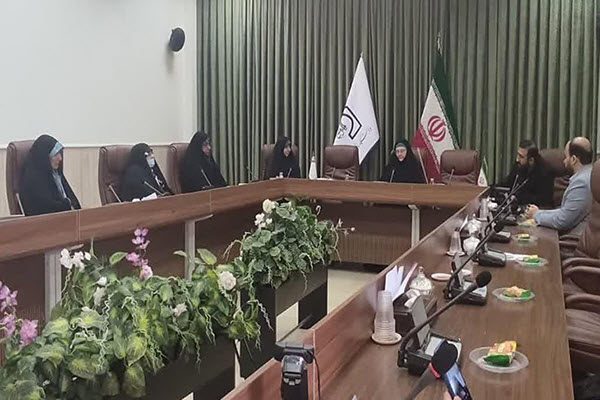 Ms. Zainab Taylor emphasized the necessity of producing and publishing Shiite content in the virtual space at the academic session of "Promotion of Islam in the West".
According to the public relations report of Baqir al-Olum University, in this academic session held by the Department of International Affairs of the university University, Zainab Taylor, "a university professor and religious activist of Australia" gave a speech in front of the students.
Zainab Taylor, while stating that she was very interested in studying religions since she was a teenager, said: "After studying the religions and denominations of Christianity, at the age of 19, I went to Sydney to continue my studies, and there I got to know Islam and its different sects and denominations, and at the end of this I came to the conclusion that the right denomination is Shiism."
Continuing her research and study about Shiism, she considered the book "The Light Within Me" written by Shahid Motahhari, Allameh Tabatabai and Ayatollah Khamenei as a turning point in the formation of her Shiite thoughts and beliefs.
In another part of her speech, the director of al-Mahdi Institute, Sydney, while expressing the importance of raising children, stated: "One of the most important necessities for Muslims living in western countries is to raise their children based on Islamic teachings. Based on this need, I established al-Mahdi School in order to familiarize teenagers and young people with Islamic teachings."
In the end, criticizing the lack of Shiite content in the virtual space she stated the need for suitable international content. In order to deal with Wahhabi movements, she called for the acceleration of the production and publication of these contents.